As an urban sketcher, it's hard not to fall in love with a place like Dresden. With its beautifully restored old town and scenic location on the river Elbe, it's practically begging to be sketched. Which is why I went there for a weekend with two sketching friends at the beginning of May.
I have to admit: We didn't have much luck with the weather. It was cold, it was rainy, and it was gray (save for the last two hours, that is). But one thing we did luck out on was finding dry places with a view.
On our first morning, we met up with a local urban sketcher and headed towards the Zwinger, an ornate baroque palace which has served as an orangery and festival arena. I originally wanted to do a quick sketch of the entryway, but I was so captivated by the entire palace grounds that I decided to sketch the whole scene.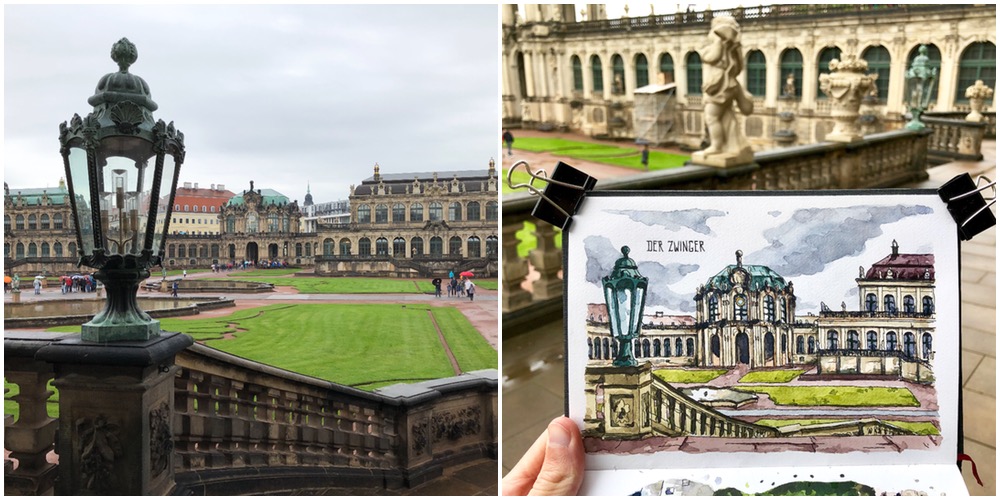 With no end to the cold and rain in sight, we finished up our sketches and headed to the marketplace, where we found a restaurant with a decent view of the Frauenkirche.
The Frauenkirche is probably one of my absolute favorite buildings in Germany. It was originally built in the mid-1700s but destroyed in WWII. Under communist East Germany, the ruins were left as a war memorial, but the church was finally rebuilt in 2005 after German reunification, making it a perfect symbol of resilience, hope and reconciliation.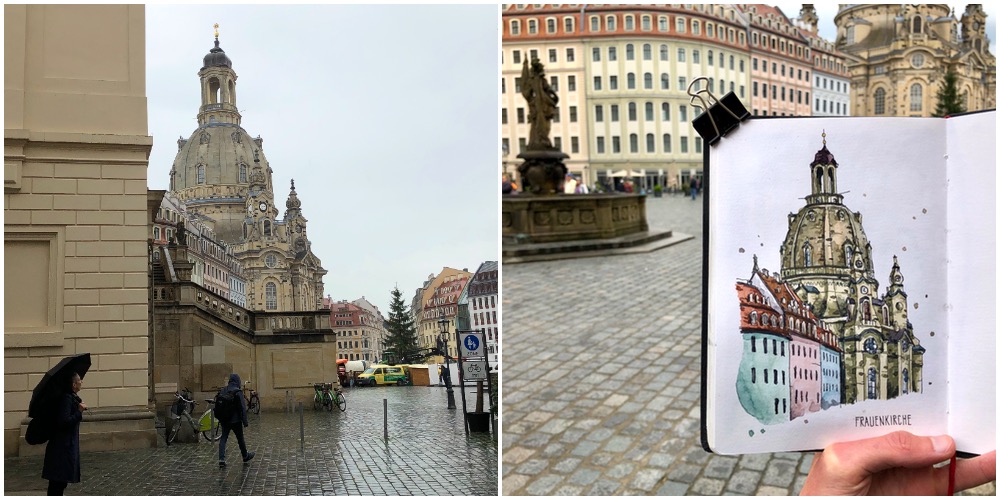 After sketching the Frauenkirche, we had a bit of time until it got dark, so we headed to the Neumarkt where there was a small spring festival taking place. I wasn't very interested in sketching the festival, so I opted for one of my usual go-to sketching subjects: a tower, or in this case, a church tower.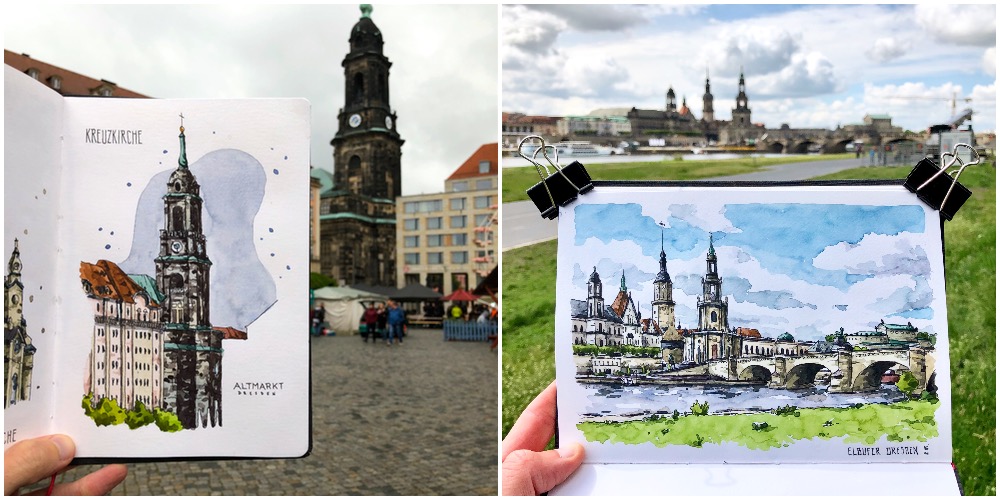 The next morning, we woke up early and headed to the riverbanks of the Elbe for panoramic views of the Old Town. We decided to take our chances with the weather and ended up getting quite lucky. While it was cloudy and windy at times, it didn't rain at all!
After a quick lunch in the old town, we decided to stay downtown since our train back to Frankfurt was leaving soon. We spotted a lovely sketching spot in front of the Residenzschloss (a former residence for the kings of Saxony), and even though we didn't get quite finished with our sketches on location, it was nice to finally bask in the sun.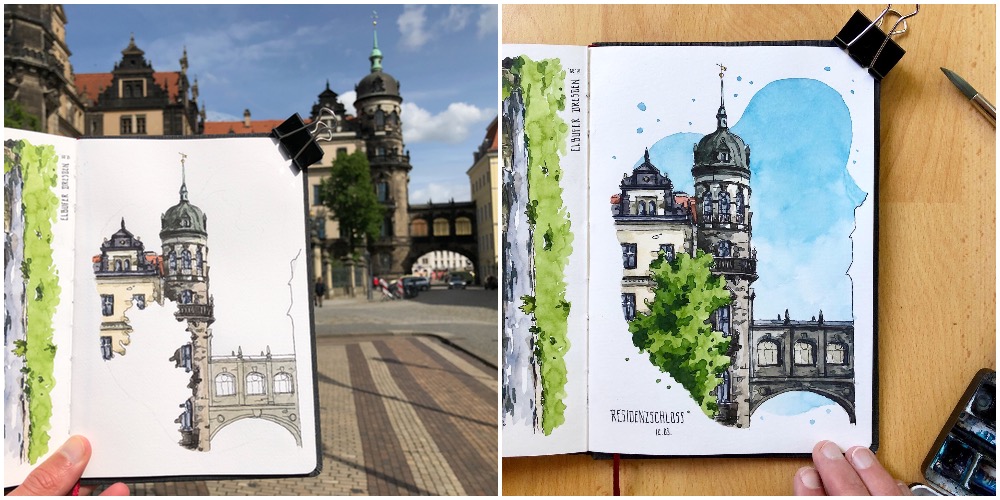 On the train back to Frankfurt, I put the final touches on my sketch of the Residenzschloss, thereby finishing my fifth and last sketch from Dresden.
While I'm quite happy with my sketching bounty (five sketches in 1.5 days is quite a lot for me!), I feel like that was only the tip of the iceberg considering all the sketching subjects that this city has to offer. So watch out, Dresden, because I'm definitely not finished with you just yet!